The Nordic Legal Tech Day took place in Stockholm already the third time. The event arranged by LegalWorks has doubled the number of attendees each year since its start, which gives an indication of legal tech development and its rapidly growing market.
Tools are developing continuously and at a faster rate, so both suppliers and users have to keep up to date on available tools. A day in the event did give a good overview of the status of legal tech in the Nordics.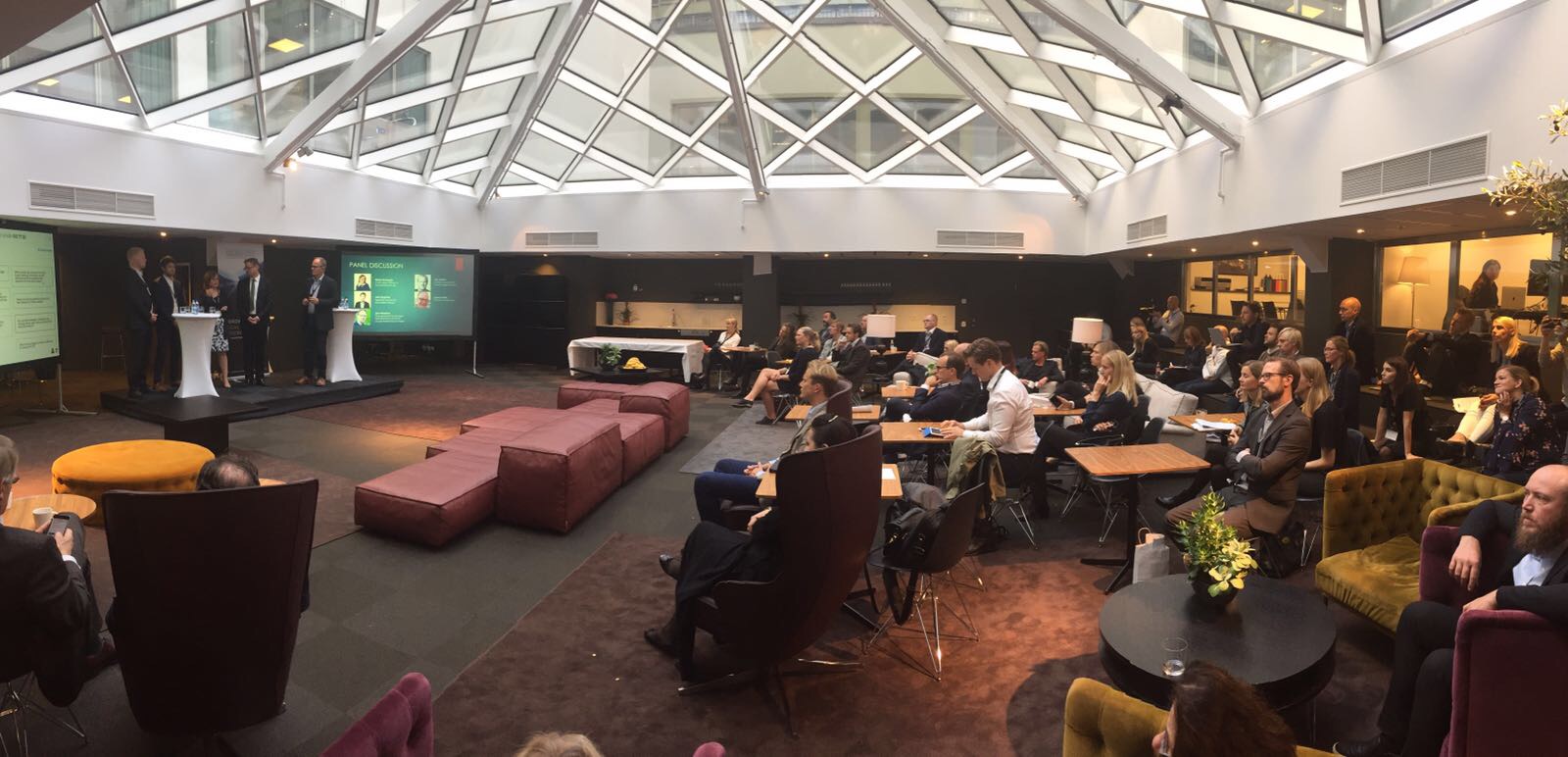 Industrialization first, digitization thereafter
The theme of the event was digitization, so both artificial intelligence and GDPR were covered in most of the presentations. The legal industry is facing a major change. According to the first speaker, Sandy Devine at Axiom, the industry needs to undergo industrialization before digitization is possible. She talked about lawyers still working as artisans, each one for themselves and in their own unique way. The industry does not evolve until this changes.
Change is difficult
Lawyers are used to working in a certain way, and business models of law firms often depend on this way of working. There is also a lot of resistance to the change: it takes time and many companies do not know where to start.
Peter Wallqvist from Ravn told that they understood that artificial intelligence needs to be integrated into the tools which are used daily, in order to lower the threshold. Therefore they started working with the document management tool provider iManage.
It is best to carry out change in small steps, but it requires a decision and that you actually start somewhere. For example, the first step may be to nominate someone to take responsibility for the efficiency of processes.
AI is Win-Win-Win
Richard Tromans, who is behind the rewarded blog, Artificial Lawyer, introduced us to everything that AI covers. And what it matters for the future.
Currently, AI tools are used by Top20 agencies in the UK primarily for managing and reviewing contracts. Apparently, with good experiences. Tasks and cases that have earlier taken months can suddenly be completed within a fraction of that time.
It is not only a client who wins; at the same time lawyers' time is released for more creative work. And among winners, are also technology suppliers whose products are considered as valuable for this development.
The future is promising
So far, only the surface has been scratched regarding AI's possible benefits. In addition to contract auditing, different tools are developed to support decision-making, risk management, cost analysis, pricing decisions, as well as research and search functions. That said, this is just the beginning.
The question is how the transition period and methods will be in the Nordic countries. Will it be students, leading law firms or completely new players to push the change?
It is also CSI's aim to support and drive this change in case management, client management, billing and business development. We strive for taking benefit of digital processes to facilitate daily work of law firms and collaborating with other technology providers, equally interested in legal tech development.
John Raunio

CSI Helsinki, Country Manager, Sweden

Passionate about learning and continuous development. Gets motivated by challenges and willingness to make a positive difference. Is fascinated by man's ability to be creative and innovative, as well as solve problems.