Law student trainings are a sign of spring
For us, a clear sign of spring are the CSI Lawyer trainings for law students which have maintained their popularity since the turn of the millennium. We cooperate closely with the law faculties of the Helsinki and Turku Universities, and in the five training sessions held this April there were students from both universities again.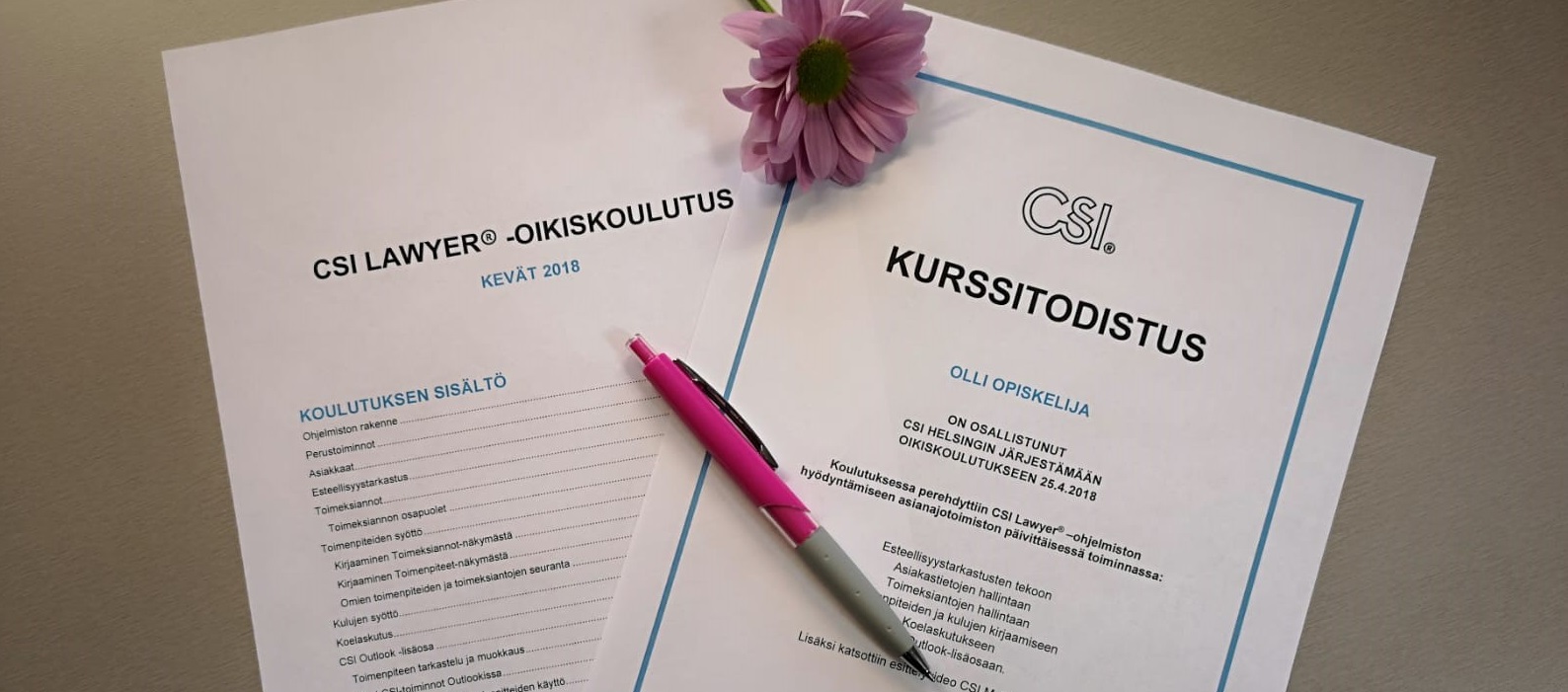 Participation reasons vary
Students have very different reasons to participate the trainings. Some search for work and believe that a training certificate of a widely used system helps them to stand out compared to other applicants. Some students may already work part-time at our customer organization and just expect to gain some new CSI Lawyer skills.
And there are always persons who have not even heard of CSI, but are there for pure curiosity or welcoming some variation to university lectures. However, a few of them realized during the training that they have even used the CSI software in their former workplaces.
Food for thought and stomach
The purpose of the training is to familiarize students with the basic CSI Lawyer functionality from the viewpoint of an assisting lawyer. After the features are demonstrated, students can actually try and use the software. Their youth shows in the exercises which are always carried out with great enthusiasm, seldom witnessed in customer trainings.
Besides the actual training content we provide students with snacks ensuring that they don't leave hungry. In previous years, we prepared the snacks ourselves, but today we rely on salads of the nearby restaurant. Training sessions are crowned with a certificate of attendance and a list of CSI's referral customers, which is usually browsed through immediately.
Why is the investment worthwhile?
For CSI, these trainings provide a great opportunity to meet future lawyers and to hear what is going on in the student field and what are the hottest topics at the moment. The perspective of students is still free of charge, and sometimes they ask questions which help us develop the user-friendliness of the software.
Although a series of training events is always a tough quest for a trainer, it is also rewarding. It makes you feel that you really are training - both the use of the software and often also practical situations.
It is also interesting to see how different dynamics groups may have and to get to know different personalities. Afterwards, I often ponder where and in which position these students may end up. Naturally, I hope to meet at least some of them also in the future as CSI software users.
Kati Kujala

CSI Helsinki, Service Manager

A tireless advocate of good and personalized customer service. Gets inspired by continuous development of services.